Windshield replacement is a common auto repair that is often covered by insurance. Windshields are an important part of a vehicle's safety system, and a damaged windshield can compromise the safety of the driver and passengers.
In this article, we will discuss everything you need to know about windshield replacement and insurance, including the types of coverage available, how to file a claim, and what to expect during the replacement process.
Types of Coverage
There are two types of coverage that can help pay for windshield replacement: comprehensive coverage and full glass coverage.
Comprehensive coverage
Comprehensive coverage is an optional insurance policy that covers damage to your vehicle that is not caused by a collision. This includes damage from theft, vandalism, weather-related incidents, and other non-collision events. Most comprehensive policies also cover windshield damage, including cracks and chips. If you have comprehensive coverage, your insurance company usually pays for a windshield replacement minus your deductible.
Full glass coverage
Full glass coverage is a type of add-on coverage that specifically covers the cost of windshield replacement. It is typically offered as an optional policy add-on and may be included as part of a comprehensive policy. Full glass coverage typically has no deductible, meaning you will not have to pay anything out of pocket for a damaged windshield replacement.
Filing a claim
If you have comprehensive or full glass coverage, and your windshield is damaged, you can file a claim with your insurance company to have it replaced.
Here are the steps you should take to file a claim:
Step 1. Contact your insurance company: The first step in filing a claim is to contact your insurance company. You will need to inform them about the damage to your windshield, including the location and size of any chips or cracks. Your insurance company will also ask you for information about your policy, including your coverage limits and deductible.
Step 2. Schedule an inspection: Depending on your insurance company's policies, you may need to schedule an inspection of your vehicle before the claim can be processed. During the inspection, an adjuster will evaluate the damage to your windshield and determine whether it needs to be repaired or replaced.
Step 3. Choose a repair shop: Your insurance company may have a preferred list of repair shops that they work with, but you are not required to use one of these shops. You can choose any repair shop that you trust to do the job.
Step 4. Pay your deductible (if applicable): If you have a deductible on your policy, you will need to pay it before the insurance company covers the cost of the repair or replacement.
Step 5. Get your windshield replaced: Once the claim has been processed and your deductible has been paid, you can take your vehicle to the repair shop to have the damaged windshield replaced.
The windshield replacement process typically takes 1-2 hours, depending on the complexity of the job.
Here is what you can expect during the replacement process:
Step 1. Remove the old windshield: The first step in the replacement process is to remove the old windshield. This is typically done by cutting through the adhesive that holds the windshield in place.
Step 2. Clean the windshield frame: Once the old windshield is removed, the frame will need to be cleaned to ensure the new windshield adheres properly.
Step 3. Install the new windshield: The new windshield will be carefully placed into the frame and secured with a special adhesive. The adhesive will need to dry for several hours before the vehicle can be driven.
Step 4. Clean up: Once the adhesive has dried, the repair shop will clean up any debris or adhesive residue from the installation process.
Windshield replacement is an important auto repair that can be covered by insurance. Comprehensive coverage and full glass coverage can help pay for the cost of a windshield replacement, and filing a claim is a straightforward process.
It's important to note that not all windshield damage will be covered by insurance. If the damage is caused by a collision, for example, it will likely be covered by your collision coverage rather than your comprehensive or full glass coverage. Additionally, some insurance policies may have restrictions on the type of repair or replacement that can be done, such as only allowing for repairs instead of full replacements for certain types of damage.
If you have comprehensive or full glass coverage and your windshield is damaged, filing a claim and getting it replaced really is pretty easy if you follow the steps mentioned above. Just make sure to contact your insurance company as soon as possible, choose a reputable repair shop, and follow the steps outlined in your policy to ensure the process goes smoothly.
Now that you know how to have your windshield replacement covered by your insurance, what should you do if you do not have insurance covering the replacement?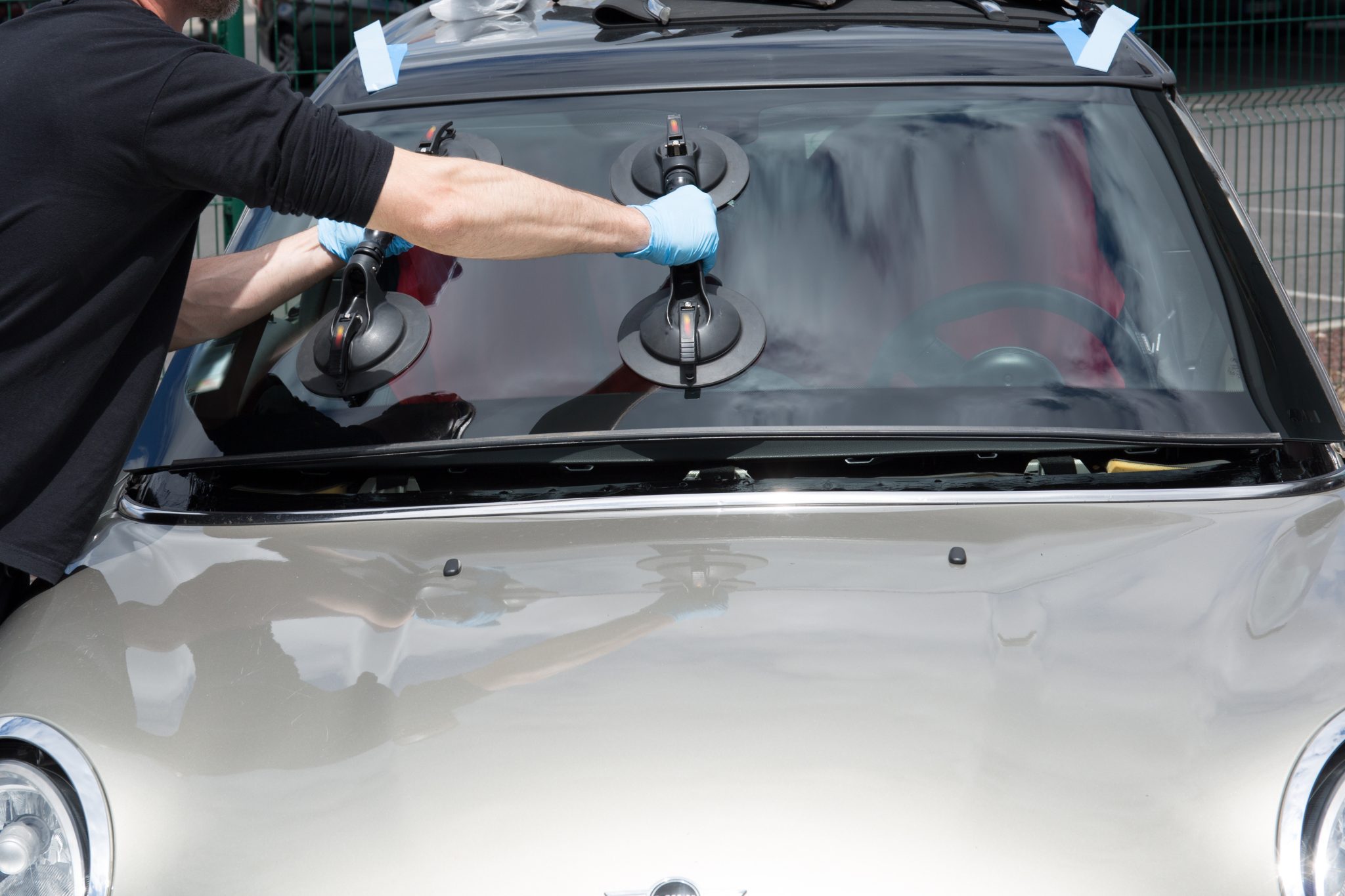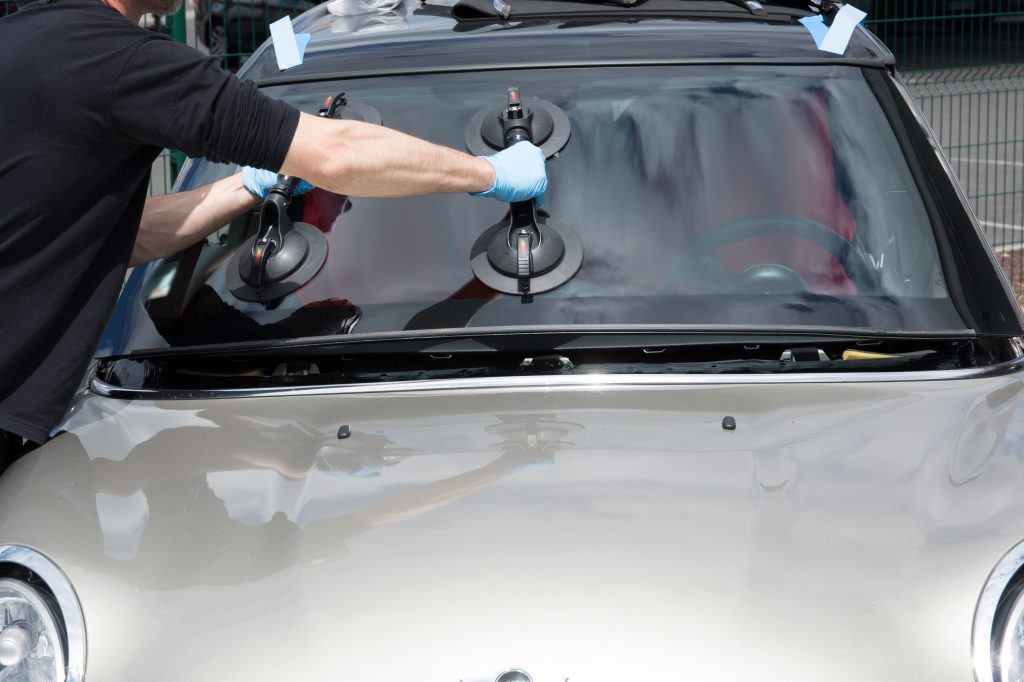 What To Do if You Do Not Have Insurance and Need Your Windshield Replaced
If your windshield needs to be replaced and you don't have insurance coverage, it can be a stressful situation. In addition, a replacement windshield can be expensive, and you may not know where to turn for help. However, some options are still available to help you get your windshield replaced without breaking the bank.
One of the first things you should do is get quotes from several repair shops. The cost of windshield replacement can vary depending on the type of vehicle you have, the make and model of the windshield, and the location of the repair shop. You can compare prices and find the best deal for your replacement by getting multiple quotes.
When contacting repair shops for quotes, be sure to provide as much information as possible about your vehicle and the type of windshield you need. This can include your vehicle's year, make, and model, the VIN number, and any other relevant details. By providing detailed information, the repair shop will be better able to provide an accurate quote.
Some repair shops may offer discounts for certain types of customers, such as military members, seniors, or students. You may also be able to find coupons or promotional offers online. Be sure to ask the repair shop if they offer any discounts or promotions, and check online for any available coupons.
Consider aftermarket parts
If you have an older or less common vehicle, the cost of a replacement windshield from the original equipment manufacturer (OEM) may be higher than an aftermarket windshield. While aftermarket parts may not be the same quality as OEM parts, they can be more affordable.
When considering aftermarket parts, be sure to do your research and choose a reputable manufacturer. You can ask the repair shop for recommendations or check online reviews to find a reliable aftermarket windshield.
Explore financing options
Some repair shops may offer financing options for windshield replacement. This can be a good option if you don't have the money to pay for the replacement upfront. Be sure to ask the repair shop about financing options and carefully read the terms and conditions before agreeing to any financing.
Some states have programs that offer assistance with windshield replacement for low-income or disabled residents. Check with your state's Department of Transportation or Motor Vehicles to see if any programs are available. You may need to meet certain eligibility requirements, such as income or disability status, to qualify for assistance.
If the damage to your windshield is minor, you may be able to repair it yourself with a DIY kit. These kits can be purchased online or at auto parts stores and typically cost less than a professional repair or replacement.
DIY kits typically come with everything you need to repair minor windshield damage, including resin and an applicator. However, it's important to note that DIY kits are only suitable for minor damage, such as small chips or cracks. If your windshield has significant damage or is completely shattered, more than a DIY kit will be required; you'll most likely have to replace the whole windshield.
Contact Utah Mobile Auto Glass
The best way to ensure that your windshield is installed properly is to call the Utah Mobile Auto Glass professionals for a rock chip repair or a windshield replacement. We offer mobile service for your rock chip repair– free for all customers within 25 miles of our Sandy location! Whether you're in Lehi or Salt Lake City, Utah, we're conveniently located to provide you with fast, mobile service. Contact us today to schedule a repair.